Benefits
Elevating the top and/or bottom of your mattress provides targeted support to help reduce snoring, provide pain relief and make reading and watching TV more comfortable.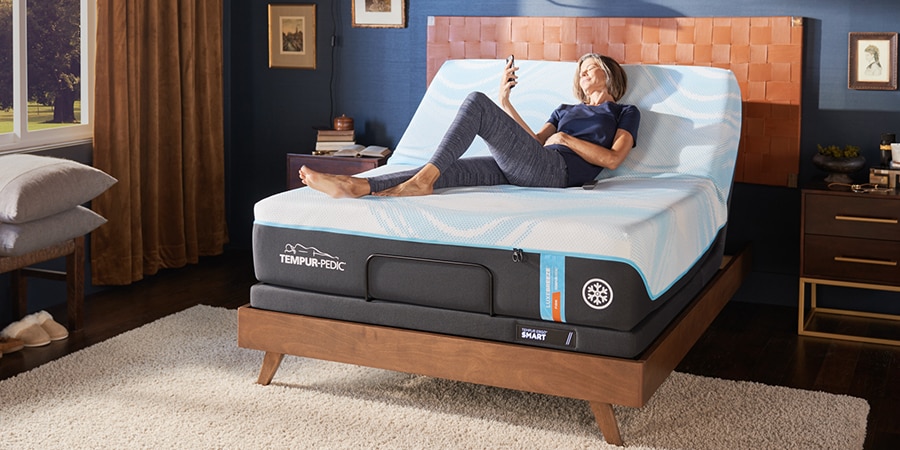 Pressure relief can alleviate aches, stiffness, pain, and sleep apnea by keeping pressure on the mattress consistent across the entire bed.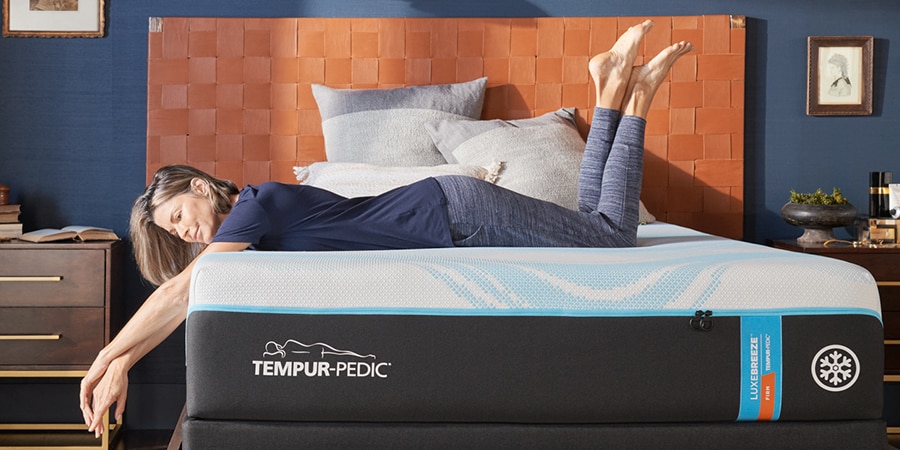 PRESSURE RELIEF
Ventilated Advanced Relief™
The Ventilated Advanced Relief™ layer increases airflow while helping ease discomfort of your shoulders, hips and back.
Temperature-regulating components and materials draw heat away from the body to create a cool and comfortable sleep surface.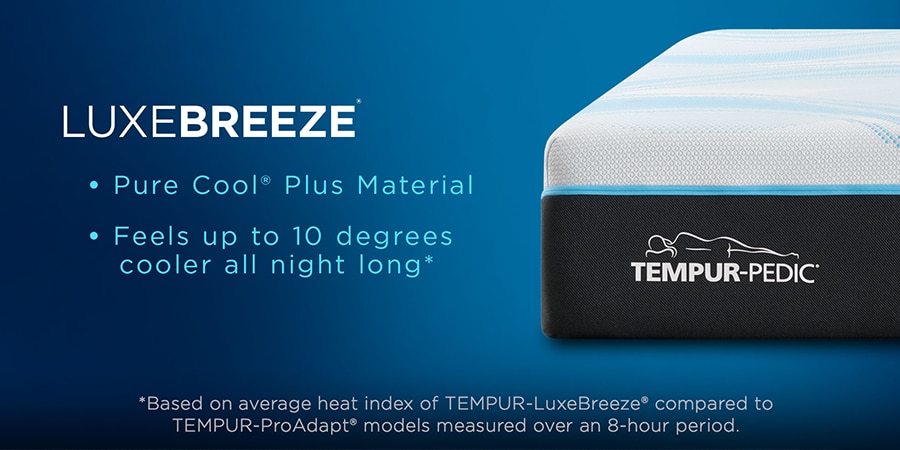 COOLING TECHNOLOGY
Pure Cool® Plus Material & Ventilated Advanced Relief™
Pure Cool® Plus material pulls heat away from your body so even the hottest sleepers can sleep up to 10 degrees cooler* all night. The heat-diffusing layer works with Ventilated Advanced Relief™ material to absorb excess heat for an enhanced cooling effect.

Hinders dust mites from touching your mattress or bedding, making it ideal for allergy sufferers.
The goal of motion separation is to isolate movement, helping to reduce what you feel (like your partner tossing and turning) and offer pressure relief to your shoulders, hips, and back.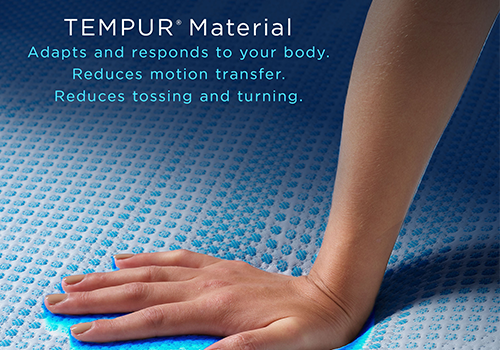 MOTION SEPARATION
TEMPUR® Material
TEMPUR® Material adapts and responds to your body's natural body shape, promoting motion isolation and reducing tossing and turning.
Proper support from your mattress can alleviate common sleep problems from snoring to soreness to sleep apnea as it distributes your weight evenly across the mattress and maintains proper joint and spine alignment.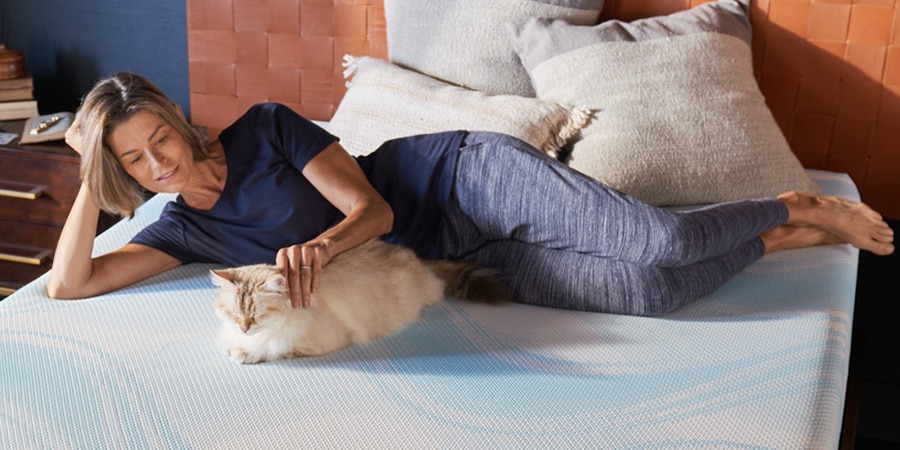 SUPPORT
Ventilated Advanced Relief™ Material
Ventilated Advanced Relief™ material helps lessen joint discomfort while increasing airflow for deeper, more restorative sleep.

Breathable materials regulate body temperature and prevent heat buildup to create a cooler sleep experience.
Hand crafted, with a focus on detail, to meet your specific needs ensures our beds and accessories are the highest quality.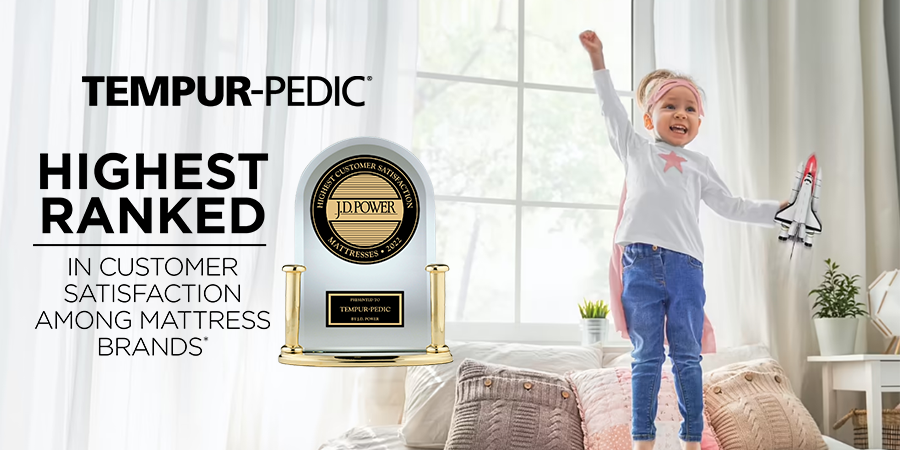 CRAFTSMANSHIP
Innovative & Inspiring
TEMPUR® Material isn't like ordinary memory foam — or any other material on Earth. Originally created by NASA to cushion astronauts during space travel and perfected by our scientists for sleep, our technology provides comfort that no other material can match.